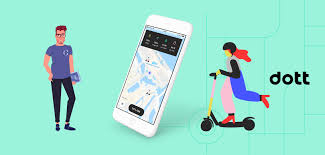 We are very proud to announce that #DOTT (the exciting, fast-growing e-scooter company that's helping to create vibrant inner cities, free from cars and pollution) has partnered with #MindMatters to support the mental health needs of their employees throughout Europe.

If, like DOTT, you see the value in looking after your employees' wellbeing (especially during these challenging pandemic times) we're here to help. Contact us today and your employees can be accessing our support services tomorrow.

You'll have noticed that, like DOTT e-scooters, we don't hang about!
Read more